Who We Are
We are a limited company that specializes in the production and supply of high quality High Tension (HT) and Low Tension (LT) reinforced concrete electric poles and also; Open ditch basins, Ring culverts, Fencing poles, Stay blocks, Cabro and Blocks.
We have a well-equipped fabrication unit with advanced technology and equipment, wherein our team of experts fabricates these premium quality products using high quality raw material, sourced from our reliable vendors.
Our Vision
To become the trendsetter in concrete poles production technology through running a highly integrated business achieving quality synchronization and timely satisfaction of our customers.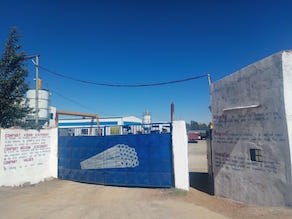 Our Mission
To contribute majorly in the overall electrification and development within the Country and East Africa by excelling in production and delivery of Concrete Electric Poles and other products, aspiring to operate in a manner that exceeds the ethical, legal, and economical expectations of our clients.
Our electricity concrete poles strictly adhere to KPLC specifications for Concrete poles.
ALL our products conform to, meet and have passed the KEBS requirements. Thus ensuring and guaranteeing high standards and quality.
Clients Testimonials
World Poles Ltd. supplied us 4,407 Concrete Poles in our project "KPLC Last Mile Connectivity Project Phase 1- Lot 1".
The supply was done in good time and all deliveries were up-to date.
We would highly recommend them for their products. Rama Rao Pujari
Gammon India Limited
The persistent push towards transformation of power sector in Kenya,motivated by our desire in production of quality concrete poles to ensure achievement of countrie's vision of 100/% power connection,production of environmental friendly concrete poles with enhanced life line has always been our core mandate.
Production Mgr.
World Poles Limited
Our Partners / Customers

These are some of

our partners

and

customers

, who are very satisfied with our work. Do you want to be

next one ?